...basically my uni tbr | book-haul
Hello my lovely readers. Today I thought to share something of a book-haul with you all - basically my university "to-be-read" pile for this semester. A few weeks ago I commenced 2nd semester of uni, and so far I'm really enjoying getting back into the swing of study! Last week wasn't so glamorous as I got sick with a fever and had to stay in bed for a week (the flu has been making the rounds lately in this part of town, alas). But that aside, this semester is shaping up to be an exciting and really engaging one (abet quite full-on and intense). I had a bit of a hiccup with deciding what courses to enrol in this semester (doing a BA there are endless options of pursing your majors, it can be a challenge to navigate the right course options sometimes). Thankfully I've finally settled on the ones, & am I really happy :). Ooh, they're as follows: Contemporary Literature: Reading & Writing, Gothic Literature & Culture, and The Rise of Ancient Rome.
So, all that's left is to for me to share the books, I suppose! A few of the books arrived in the mail after I did the photo shoot (haha, yep I totally went out in the garden one day during mid-semester break, nearly breaking my arms with the pile of books, to feature my uni book collection. Ah, the things we bookstagrammers/book bloggers do for love of books!). So ahem... you'll just have to wink an eye, & excuse the lack of photos for every book, okay?
Oh, here have some tea & cake, because what is a book-post without at least some cake?
See, I thought so. Good, now sit back and enjoy :).
Contemporary Lit. books
Paper Aeroplane Selected Letters - Simon Armitage
This book of contemporary poetry (selected by Armitage himself) is a large collection of work coming from his debut Zoom! to selections from other collections such as Kid, Book of Matches, The Universal Home Doctor and Seeing Stars. I already read this collection, & while there were some poems that I really enjoyed and found quirky-and-entertaining, I did find it overall quite depressing. However I absolutely loved guest lecturer's talk on his work, coming from south England with a fine Essex accent, he talked about Armitage's Northern influence with a lot of "north-and-south" jokes. It was so much fun! Ooh, and for laughs, listen to this poem. It should make you crack a smile :).
Hag-Seed - Margaret Atwood
This is a retelling of William Shakespeare's The Tempest. Felix is on top of his game as Artistic Director of the Makeshiweg Theatre Festival, staging his own Tempest - which will boost his reputation and hopefully heal his emotional wounds. That is until he is exiled to the backwoods, haunted by memories of his very own beloved Miranda, as he brews a revenge against those who usurped his position. This is another novel that I've already read for class, but this one I really enjoyed! Aside from the faint unpleasantness of a revenge-plot, a bit of language, and a rather eccentric old director who you can't decide whether he is an egoistical old man or simply a bit mad and broken, I loved the retelling of Shakespeare's play in this novel, and how the whole text toys around with the idea of dreams and enchantment and magic... or basically, theatre and storytelling. It was quite engaging and I'm looking forward to studying it further this semester.
Disgrace by J.M. Coetzee
This one sounds like a thoroughly unpleasant kind of novel - the kind of story that leaves a sour taste in your mouth after flipping over the last page. Oh well, it's required, & I'll probably be quizzed on it, so there's no point whining about it. But I won't bother telling you what's it about. All I know is the author from South-Africa originally, I think, and the unpleasant discord of the novel is meant to signify the tension and conflict in his own country. That part is interesting, so I will cross my fingers it won't be too horrible?
A Tale for the Time Being - Ruth Ozeki
This novel looks particularly fascinating & I'm excited to pick it up! Nao is sixteen and lives in Tokyo; she decides to write a diary which she hopes will find its reader. Ruth lives on the Pacific coast of Canada. A few months after the 2010 tsunami, she find a Hello Kitty lunchbox washed up on the shore. It contains a diary. It seems it's a story that connects time, place but also memory and the past and cross-cultural stories, which all sound pretty interesting.
The World Without Us - Mirelle Jachau
This is an Australian novel, so that will be interesting. Also the
cover is absolutely gorgeous!
Regardless, the story seems to be a family saga of sorts, about grief and family and trauma. It has been six months since Tess Muller stopped speaking. Her silence baffles her parents, teachers and sister Meg. But more urgent mystery for both girls is where their mother, Evangeline, goes each day, pushing an empty pram. When their father Stefan discovers a cark wreck, old secrets emerge to threaten the fragile family. A storm is coming and the Mullers are in its path.
Gothic lit. books
Three Gothic Novels - Penguin Classics: (included in this collection are for uni)
The Castle of Otranto - Horace Walpole
This text first published in 1764 is generally regarded as the first gothic novel in the sense of the genre we now associate with terror. The novel merged medievalism and modern terror or the idea of "gothic", which would be followed by many other novels in that vein and become hugely popular among eighteenth century readers. I already read this novel and absolutely loved it! It was genuinely entertaining, and the class discussion was so engaging as we (my professor and fellow classmates) together talk about this novel and our observations of the text - it was a real fun romp! The Castle of Otranto tells the story of Manfred, lord of the castle, and his family. The book begins on the wedding-day of his sickly son Conrad and princess Isabella. Shortly before the wedding, however, Conrad is crushed to death by a gigantic helmet that falls on him from above. This astonishing event is particularly ominous in light of ancient prophecies about the future of the castle and its heirs.
Frankenstein - Mary Shelley
This 19th century novel tells the story of Victor Frankenstein, a young scientist who creates a grotesque but sapient creature in an unorthodox scientific experiment. I've never read the famed Gothic novel, but I am looking forward to knowing what the story is about and forming my own opinion on this science-fiction classic.
A Sicilian Romance - Ann Radcliffe
If you read Jane Austen's Northanger Abbey, I am sure the name of Ann Radcliffe would not be unfamiliar to you. Basically Ann Radcliffe wrote a lot of Gothic novels, or stories of "terror" during the era of Jane Austen, or possibly just before her time. This novel is concerned with the fallen nobility of the house of Mazinni, and what dangerous events occur in that castle in northern Sicily. I'm currently reading this one, and so far, it's really interesting :).
The Monk: A Romance - Matthew Lewis
Another famous Gothic novel published in 1796, written early in Lewis' career and published before he turned twenty. It's a typical Gothic novel of the period specialised in aspects of horror. Its plot is perfectly convoluted and scandalous, which made it a highly important Gothic novel for the period. I am in the first few chapters, and while the writing is fast-paced and thoroughly engaging, the content is unsurprisingly not much to my liking :(.
Zofloya, or The Moor: A Romance of the Fifteenth Century - Charlotte Dacre
This is an 1806 English Gothic novel, which seemingly was highly criticised during its publication due to its provocative subject matter and racial and religious themes. I'm not entirely sure what the novel is about yet...
The Portable Edgar Allan Poe Penguin Classics - Poe
This compilation includes some of Poe's greatest writings: tales of fantasy, terror, death, revenge, murder and mystery, including "The Pit and the Pendulum," "The Fall of the House of Usher," "The Cask of Amontilado," and "The Murders in the Rue Morgue", the world's first detective story. I am not sure yet what stories we'll be required to read from this collection, but I am very much looking forward to doing so as I've heard so much about Poe's writing!
Dr Jekyll and Mr Hyde - Robert Louis Stevenson
This is probably my most anticipated read of the Gothic reading list so far! This is a gothic novella by the famous Scottish author who wrote Treasure Island and Kidnapped. It is about a London lawyer named Gabriel John Utterson who investigates strange occurrences between his old friend, Dr Henry Jekyll, and the evil Edward Hyde. I am very excited about this one!
Dracula - Bram Stoker
This famous novel is an 1897 Gothic horror novel. It introduces Count Dracula, and establishes many conventions of subsequent vampire fantasy. The novel tells the story of Dracular's attempt to move from Transylvania to England so that he may find new blood and spread the undead curse, and of the battle between Dracular and a small group of men and women led by Professor Abraham Van Helsing. The story sounds properly terrifying, and I'm both timid and at the same time interested to see what the real story of Dracula is about. Hopefully it won't be quite as dark and chilling as it sounds... :P
Neuromancer - William Gibson
This is a 1984 science fiction novel by an American-Canadian writer. It seems it is a famous work in the cyberpunk genre and the first novel to win the Nebula Award and the Hugo Award. It was Gibson's debut novel and the beginning of the Sprawl trilogy. The novel tells the story of a washed-up computer hacker hired by a mysterious employer to pull off the ultimate hack. Sounds quite exciting!
The Hunter - Julia Leigh
The most contemporary book in the Gothic course we're doing, we'll be focusing on an Australian Gothic novel. The story follows the efforts of an anonymous agent as he attempts to track down the last Tasmanian tiger rumoured to exist in Tasmania.
Ancient Roman books...
Cicero Selected Letters - translated by D. R. Shackleton Bailey
I think we all know who Cicero was? Oh well, basically he was the greatest orator in Roman history, and remained one of the republic's chief supporters throughout his life. This collection is a chronicle of his letters, about a crumbling civilisation during the era when the republic was replaced by despotism, and dominated by characters such as Pompey, Caesar, Brutus, Cassius and Mark Antony. Such a low-key kind of guy ;).
A Companion to the Roman Republic - N. Rosenstein and R. Morstein-Marx
This one is what it says on the tin. It provides an authoritative overview of Roman Republican history and it's my main textbook for my history course.
Finito.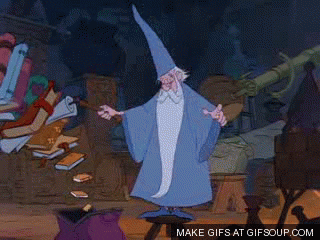 What are YOU all reading these days? Let me know in the comments below!